Image: freepik
Tired of feeling lost in another country? It's not just you. It's tough to learn a new language quickly and converse with natives from another country.
I've been there, struggling to communicate with someone from a different country – wishing that I had learnt the language sooner. Later, I found out ways to learn a new language fast.
Hence, I'll show you my 5 best ways you can learn a new language today! It has been tried and tested from my personal experience.
With the technology and information that we have today, it has never been easier to learn a new language.
Why Learn a New Language?
You don't have to be visiting a new country to learn a new language. Some do it for the knowledge that they can use in the future, others do it for the sense of achievement.
There are many reasons for you to learn a new language. Building connections, making friends from another country, fully experiencing and immersing in their culture, will leave you feeling satisfied.
Learning a new language certainly helps you in ordering food and getting around when you decide to travel.
Did you know that learning a new language can also help build your resume?
Especially when you are in school and have more free time, you will build your school portfolio for the future. It'll be a plus point when recruiters see you take the initiative to learn a new language when others don't.
It could be potentially beneficial if you start a business venture, negotiating with suppliers and foreign clients.
Also, wouldn't it be epic if you could watch foreign movies without the need for subtitles?
5 Best Ways to Learn a New Language Quickly
1. Language Learning Apps
Image: Whoopzz
There are many ways you can learn a new language. Currently, the most convenient and accessible option is through language learning apps.
There are many language learning platforms out there. How to choose from Duolingo, Babbel, Memrise, to name a few?
The first thing to look at is the stage of learning you're at. Are you at the Beginner, Intermediate, or Advanced stage?
Reviews are also a good indicator if you should use a particular language learning app. You can find these reviews through a simple Google search, or by reading user reviews in the App Store/Play Store.
If you're just starting out, I recommend Duolingo for its intuitive interface and abundance of languages. Duolingo is also what I used to learn Indonesian.
Duolingo gamifies the language learning process so you'll be engaged and eager to learn. Earn achievements and keep your learning streak alive. It's satisfying to visually see that you've been learning a new language consistently for 50+ days and you'll be motivated to keep learning.
I use Duolingo in my spare time, or every night before bed. The app allowed me to get around with the knowledge of ordering food and communicating with natives.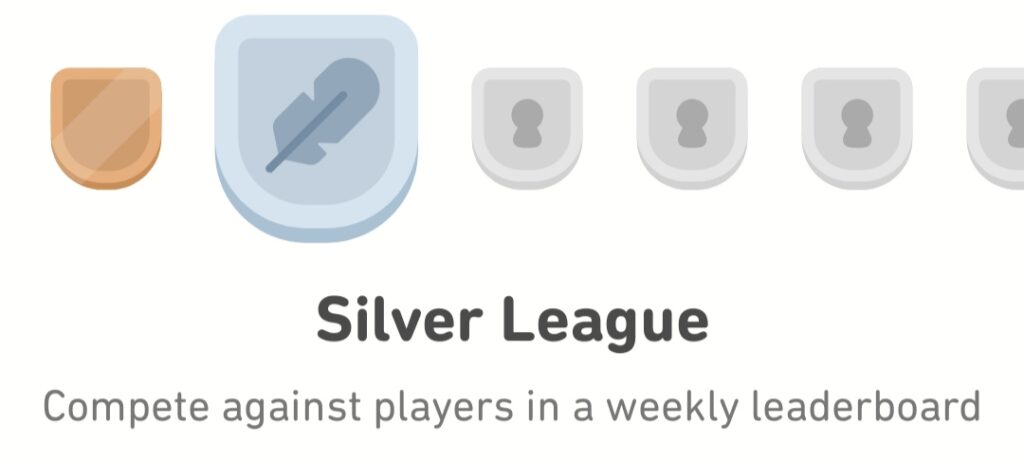 Climb the weekly leaderboards with friends. You'll be able to climb from the Bronze League all the way to the Diamond League, earning xp and gems along the way.
On Duolingo, you can choose to learn from 100+ language courses. Even endangered languages (on the verge of extinction) are on the app!
Fancy learning the endangered Hawaiian language? You can start with a few taps.
Out of all the other ways, this method might allow you to learn the basics the fastest. You may even learn a new language on the go!
The best thing? It's free!
2. Online Language Courses
There are two main types of online language courses:
1. Free
2. Paid
Don't underestimate free online courses. They do provide valuable knowledge, you just need to know where to find the right ones.
I was surprised when I found many helpful language videos on YouTube. You can definitely learn a new language for free!
Paid ones are usually more structured and carefully sectioned. Platforms such as Udemy, Coursera, and Skillshare are examples.
Above is an example of a course's structure that I took with Udemy.
Oftentimes, the creator of the course will answer any questions you may have in the Q&A section and provide many resources.
Another difference between a paid online course and a free one is the duration of each lesson. Paid ones tend to be longer as they're incentivised to do so.
3. Listen to Local Music or Watch Shows
YouTube is an amazing tool. From music to videos, you can easily listen to another language spoken.
Here's what I did before travelling to Jakarta for my internship. Other than using Duolingo, I listened to popular Indonesian songs.
For songs that I loved, I would find the English lyrics or individually translate the words with Google Translate.
I'm proud to say that I know the meaning of a few songs and their lyrics. Hearing those songs also enabled me to use those words in my daily life there.
Now, I can easily name 5 great Indonesian songs from the top of my head:
"Harusnya Aku" by Armada
"Bukti" by Virgoun
"Teman Bahagia" by Jaz
"Dekat Di Hati" by RAN
"Remeja" by Hivi
I'm glad I knew a couple of songs before singing karaoke with my Indonesian colleagues!
If you prefer to watch videos or shows, you can easily find them too. Videos often show how the characters interact with one another, you can learn from their mannerisms and tone.
This also works to polish up your existing language abilities. Exposure to a language will help your language articulation, pronunciation, and forming of sentences in the long run.
4. Get a Language Teacher
Similar to the online courses mentioned in option 2, it's now physical and more hands-on.
If you learn better from a teacher or need focused lessons, a 1 on 1 or small group with a teacher might be your best fit.
You may find a language teacher online, through word-of-mouth, through an academic institution, or through private tuition.
If you take a language class in a university or school, you may even get a certificate upon completion! However, it means that you'll have to commit to regular lessons and take exams.
There are numerous platforms out there to find a language teacher. One of which is Kalpha.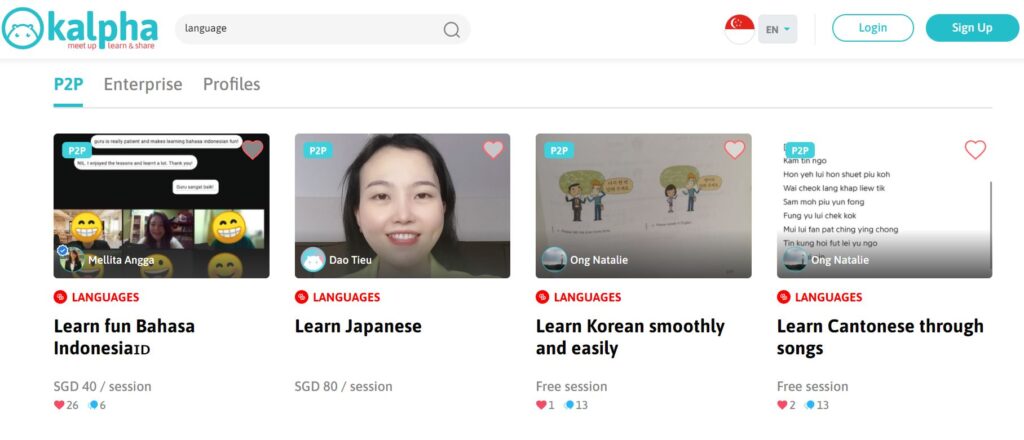 Kalpha is a platform based in Singapore where you can meet up 1-to-1 and learn from others. There are both paid and free sessions for you to learn a new language or other skills.
Money-wise, getting a language teacher may be the most expensive option compared to the rest, but you'll probably learn more and faster.
5. Find a Study Buddy/Buddies
Image: Clker
How about grabbing a study buddy and motivating each other to learn a new language?
Grab your friends/family to learn a new language together, or you may even find one online to practice with you. Alternatively, you may join a community of like-minded individuals.
I know of someone who has a foreigner friend and they converse in each other's languages. His language ability significantly improved with much practice.
Be careful when finding a study buddy online though. You don't want to get into any unwanted danger.
Bonus: Common Words to Learn
Introducing yourself
Hi, my name is _.
Directions
Straight, left, right, reverse
Ordering food
Country's staple food names e.g. Rice, Noodles, etc.
Beverage names e.g. water, tea, coffee, etc.
Utensil names e.g. Chopsticks, fork, spoon, etc.
Pay, buy, how much
Numbers
1,2,3, …and so on
Everyday words
This, that, hello, thank you, yes, no, taxi, bye
Conclusion
Through this article, I hope that you are more than ready to learn a new language. These 5 ways should help you learn a new language faster.
I used a combination of these methods; Used Duolingo, had study buddies, got a teacher, and listened to songs to fast-track my language learning process.
Pro tip: Speak the language out loud when learning and you'll get the hang of it sooner!
Good luck in learning a new language! At the end of it, I'm sure you'll be surprised by your progress and improvements.
Remember, practice makes perfect!
We'd LOVE to Feature You!
Your experiences are highly valued by others.
You Deserve to Make Better Decisions.
Receive summaries of experiences & guides, from those who've been there, done that.
If you like our content, we'd appreciate it if you could follow us on our social platforms!
It'll bring us one step closer to equipping everyone with knowledge to make better decisions.