Have you ever wondered what it's like to be isekai-ed (transported) into the Attack on Titan (AOT) Franchise?
Shingeki no Kyojin, better known as Attack on Titan in Singapore, is a popular anime and manga series from Japan.
Ask your friends who watch anime or read manga about AOT. Chances are, they've seen the series before!
Fans of the Attack on Titan Franchise will surely love the "Attack on Titan: The Exhibition" happening at the ArtScience Museum in Singapore. Even if you never watched AOT before, it'll be an engaging experience!
Attack on Titan Exhibition Singapore Details
Dates: 19 February 2022 – 3 July 2022
Time: Daily, 10am – 7pm (last entry at 6pm)
Location: 6 Bayfront Ave, Singapore 018974 (ArtScience Museum)
Price (Singapore Residents):
$18 (Adults above 12 years old)
$14 (Children aged 2 – 12 years old, Seniors aged 65 and above, Students, or Person with Disabilities)
$50 (Family, 2 adults+ 2 children)
Prices include a $1 booking fee. You are only allowed 5 tickets per purchase. If you are a tourist, ArtScience Friends member, or Corporate member, you may check your ticket prices here. 
What Can I Expect?
Captivating AOT Displays You Cannot Miss
Image: ArtScience Museum
Imagine looking up, only to be greeted with 15m tall creepy titans raining from the sky. Some say it's worse than missiles!
Yes, things can get crazy. From titans falling from the skies to the 60m tall Colossal Titan peering over the walls, you'll be entertained by this rare Attack on Titan exhibition.
Image: ArtScience Museum
Not forgetting to mention many awesome photo-taking opportunities! The Colossal Titan Head Exhibit is certainly one of them.
Image: ArtScience Museum
When you enter the "Attack on Titan: The Exhibition", you'll get to choose which path you want to take; "Life Inside the Walls", or "Life Outside the Walls".
Within these routes, you'll get a glimpse of the perspectives of those living inside and outside the walls.
As those that keep up with the AOT franchise knows, people living outside the walls view people living inside the walls as "demons".
In contrast, those living inside the walls are oblivious to the outside world and thinks all of humanity ceased to exist outside the walls.
Don't worry, you can visit the other route when you are done with your chosen route!
Image: ArtScience Museum
The image shows early sketches by Hajime Isayama, with comments (in red) from his editor.
How did Attack on Titan begin?
Hajime Isayama is the brainchild of AOT, and you can find more than 150 artworks drawn by the author himself.
If you are interested in early concepts, drafts, and designs, you're in the right place. You'll walk out of the AOT Singapore exhibition 2022 inspired by Isayama's creative process!
Image: ArtScience Museum
The Great Titan Theatre boasts a 10m wide screen for an immersive experience. Think of it as a motion manga theatre, with effects and sounds being added to 2D manga art.
Here, you can witness epic battles between titans and learn about the general lore of Attack on Titan.
Image: ArtScience Museum
It's cool to see realistic Attack on Titan artifacts in person!
Iconic items from the AOT universe such as Mikasa's red scarf, Survey Corps tattered cloak, Armin's book, and Annie's ring are brought to life in this exhibition.
Other Exciting Displays
Apart from the mentioned exhibits, here's a peek of what more you can expect:
Character Showcase
Eren Yeager
Mikasa Ackerman
Armin Arlet
Levi Ackerman
Erwin Smith
Zeke Yeager
Sasha Blouse
And more!
Furthermore, you'll get to learn about the 9 titans, their powers, and their current holders!
The Nine Titans:
Founding Titan
Attack Titan
Armored Titan
Beast Titan
Colossus Titan
Cart Titan
Female Titan
Jaw Titan
War Hammer Titan
After you're done with the Attack on Titan Singapore Exhibition, you can head on to their Merchandise Store to get your hands on some cool and exclusive attack on titan merch!
How to Get Your Attack on Titan Exhibition Tickets
Image: Attack on Titan Exhibition Tickets Purchasing Page
It is highly advised to book the tickets online, through Marina Bay Sands' official website. 
Tickets are limited, so get yours now!
Getting There – ArtScience Museum AOT Exhibition
Image: ArtScience Museum Directions
The easiest way to get there (by public transport) is by MRT. You may alight at DT16/CE1 Bayfront MRT Station, and walk over to the ArtScience Museum Attack on Titan Exhibition.
Alternatively, you may take Bus 97, 97E, 133, 133M, 502, 518 to the Marina Bay Sands Theatre Bus Stop. It is an eight-minute walk to the ArtScience Museum.
Conclusion – Should You Visit AOT Exhibition Singapore?
Overall, it's a wholesome experience, especially for those familiar with the Attack on Titan Series.
Though I love the Shingeki no Kyojin (Attack on Titan) series, I wouldn't necessarily want to be a part of the dystopian world.
However, it's interesting to experience the lives of people living inside and outside the walls in AOT through this exhibition.
Honestly, the Attack on Titan Singapore Exhibition kind of reminds me of the World War II Exhibition at the Singapore Discovery Centre.
For more events and happenings in Singapore, click here! We curate only the best happenings for you!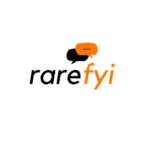 Rarefyi is a place where everyone can share their experiences, life stories, tips, mistakes, and advice. Share your story and get featured!