Image: Museum of Ice Cream Singapore

Looking for a fun event in Singapore? Visiting the Museum of Ice Cream with your friends and family may be the perfect way to wind down.
Event Details
Dates: 19 August – 24 October
Time: 10am – 11pm
Location: 100 Loewen Road, Dempsey, Singapore 248837
Price:
1 pax – $42/person
2 – 3 pax – $40/person
4 or more pax – $38/person
*Free admission for children 2 years old and younger. There's an additional ticketing fee of $4 per ticket
MOIC Singapore is closed from Monday to Wednesday.
What Is the Museum of Ice Cream?
As you've probably guessed, the Museum of Ice Cream (MOIC) features all things ice cream!
Through their guided experience, they aim to spread joy and bring people together.
Originally from the US, they have arrived in Singapore. The newly opened Museum of Ice Cream in Singapore boasts the largest Sprinkle Pool they've created.
What Can I Expect?
As stated on MOIC's (Singapore) website,
Your ticket entitles you to:
14 uniquely themed exhibits
Sweet treats and surprises throughout your journey
Fun activities organised by guides
The entire experience will take 60 to 90 minutes.
Afterwards, you can chill in their cafe and bar. You'll also be able to purchase their products in their retail shop. Product details are available on their website.
From their Dragon Playground, Banana Jungle, to their Sprinkle Pool, rest assured as you'll have many cool places to take Insta-worthy photos.
How to Get Your Tickets
Tickets are only available for purchase online.
In view of the Covid-19 situation, MOIC Singapore regularly updates their admission policies. There's currently a limit to the group size and you must present your proof of vaccination or a negative COVID-19 test result from a clinic, taken within the last 24 hours before your time of admission.
Have a question? You can visit MOIC's FAQ page or contact them directly.
Conclusion
If you're looking for a fun event to de-stress, spend time with friends and family, or simply love all things ice cream, visiting the Museum of Ice Cream Singapore sounds like a great idea.
Keep in mind that MOIC is going cashless and accepts payment options such as PayNow, Visa, Mastercard, and more.
Reserve your tickets early to prevent disappointment!
We'd LOVE to Feature You!
Your experiences are highly valued by others.
You Deserve to Make Better Decisions.
Receive summaries of experiences & guides, from those who've been there, done that.
If you like our content, we'd appreciate it if you could follow us on our social platforms!
It'll bring us one step closer to equipping everyone with knowledge to make better decisions.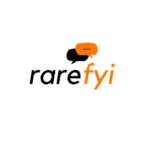 Rarefyi is a place where everyone can share their experiences, life stories, tips, mistakes, and advice. Share your story and get featured!