Welcome to Rarefyi! Your platform to exchange tips and learn from one another.
We've all heard of "content is king".
Yet, many platforms require you to pay money or purchase their courses to have access to information.
We don't plan to hide our content behind a subscription paywall.
We believe that everyone should have access to quality information to make well-informed decisions.
Hence, at Rarefyi, you can share as well as learn from others' experiences, all readily available!
What is Rarefyi?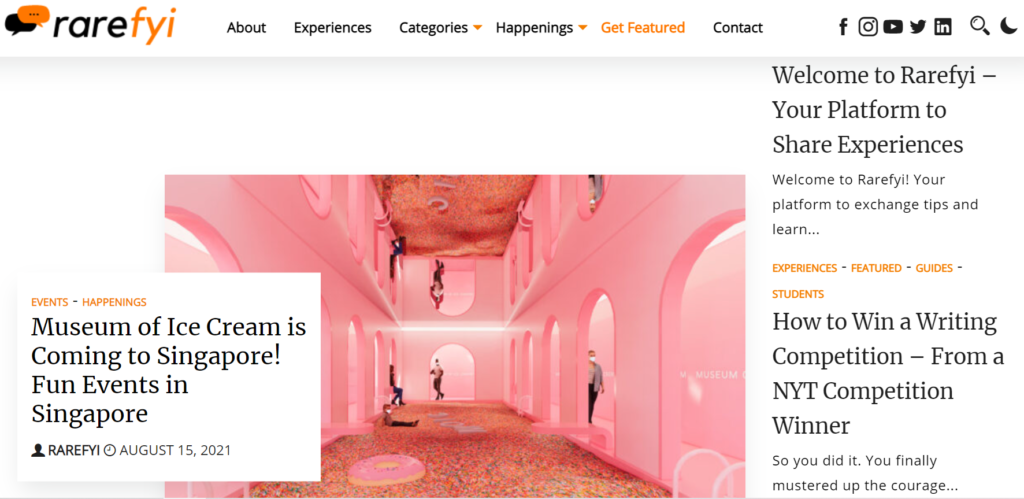 Rarefyi encourages community interaction through you sharing your experiences.
Recall a time where you wished there was someone to guide you.
Perhaps you faced an issue and you didn't know how to deal with it?
Confused about whether you should focus on your academics or build up your portfolio?
Or how to win a writing competition?
We can proudly say that our authors have been there, done that!
They share their sincere advice, mistakes, and lessons they picked up through their different experiences.
What content can I expect?
In the future, we plan to incorporate a mix of engaging series and guides through videos.
We'll bring you engaging content that you can learn a thing or two from!
Feel free to browse through our categories such as experiences and learn from anything that catches your eye!
Sharing Your Experiences, Exchanging of Ideas
Why Share Your Experiences?
Be a guardian angel and positively impact others' lives!
It'll snowball and create a butterfly effect.
By contributing your tips, you'll help others learn from your mistakes or advice.
Furthermore, you'll gain writing exposure and develop yourself as a writer or improve your writing.
You may reach people who are interested in your experiences which may be similar to their next endeavour.
Rarefyi may also be a platform for you to pen down your thoughts and reflect on your experiences!
Leaving your social profile is also a good way to get your name out there!
Your author profile will be placed in the article you wrote. (Unless you wish to stay anonymous)
Don't worry if you aren't the best at writing.
We love that you're willing to share and we'll help you edit your article accordingly without altering your main message.
Moreover, you'll still be given credits as an author/contributor!
How Do I Share My Experiences/Stories?
We're glad that you're ready to make a positive impact!
Firstly, you may read through our Writer's Guidelines. We've provided useful tips and examples of unacceptable content such as duplicate and spam.
Once you've figured out what to write, you may send us your article as an attachment through our Contact Us page. Preferably, send it in Microsoft Word or Google Docs format.
Alternatively, you may email the article to contact@rarefyi.com.
If you don't have an idea on how to start, what to write, or have any questions, feel free to contact us too!
We'd be happy to help.
If you're touching on a sensitive topic or wish to stay anonymous, we'll protect your identity.
You may also choose to display your author biography, profile picture, website, and social media platforms such as LinkedIn.
We look forward to your insightful experiences!
Closing Words
Wouldn't it be amazing if you were better prepared for your next activity/experience?
Be it learning how to gain admission to schools, grow your wealth, or preparing for National Service.
We've got you covered.
We believe in equipping you with valuable knowledge through genuine experiences.
You'll be able to make well-informed decisions.
Better yet, you can be part of the movement.
Scroll to the bottom or enter your email below and join our community to receive summaries of experiences. Who knows, our guides might reach you when you need them the most.
We'd LOVE to Feature You!
Your experiences are highly valued by others.
You Deserve to Make Better Decisions.
Receive summaries of experiences & guides, from those who've been there, done that.
If you like our content, we'd appreciate it if you could follow us on our social platforms!
It'll bring us one step closer to equipping everyone with knowledge to make better decisions.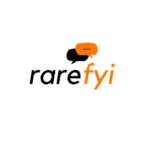 Rarefyi is a place where everyone can share their experiences, life stories, tips, mistakes, and advice. Share your story and get featured!