Image: Florian Olivo

Have you ever wondered if you could join a gaming competition without being good at it?
The short answer is yes, but read on for my interesting story of what led me to join one.
I never thought that I would join a gaming competition, but I was fortunate enough to be given the opportunity to compete in one while getting paid.
What is the definition of a Pro Player? To me, a Pro Player is "A player who is paid to play in a competitive tournament with other players."
I guess you could even say that I was considered a Pro Player for a video game. 
Long story short, I entered a gaming competition for a game that I never played before, got paid for it, and made many good memories.
Without further ado, I'll jump right into my experience of joining a gaming competition.
How I Entered a Gaming Competition
Image: Screen Post
Let's rewind to where it all started. It all began in 2019, in my classroom. We were given a 10-minute break and decided to play a mobile game together.
We were playing a mobile phone game called PlayerUnknown's Battlegrounds, or commonly known to players as PUBG.
PUBG is a popular battle royale game and is highly competitive with frequent tournaments hosted by reputable companies.
The opportunity came out of the blue.
While playing, my teacher, who shall be known as Ms A, told my friends and me about an exciting opportunity.
We immediately stopped playing and listened attentively.
We were bewildered as my teacher, Ms A, suddenly told us that we could earn money playing while playing PUBG.
Apparently, there was an upcoming tournament that did not have enough participants and we were presented with a chance to compete with other players and get paid for it. 
Without hesitation, we unanimously agreed to the amazing offer. I mean, who wouldn't?
Why wouldn't anyone want to get paid to play a game?
We expected ourselves to play the game for roughly 2 to 3 hours and earn some quick bucks.
After class ended, we met up with Ms A and she introduced us to Mr B, who's a pro player for PUBG Mobile.
Mr B shared more details regarding the job.
Getting Paid to Play
How much were we getting paid to compete?
I'm sure this is the question everyone is curious to find out the answer to.
Unfortunately, I'm unable to disclose the actual amount, but I can say that the remuneration is comparable to working a part-time job.
So, we accepted the offer and was told to meet Mr B and the rest of the organisers for a tour around the venue, as well as to discuss details of the actual day of the event.
All equipment and the PUBG game itself will be provided to us, free of charge.
But here's the real catch. The game that we'll be competing in is not PUBG Mobile, but rather, the actual desktop version of the game…
About the Gaming Competition
Image: Tech2
The competition we entered was called 'Asia Pacific Predator League 2020' and we registered for the Singapore qualifiers.
It was an amateur competition held in the Singapore Indoor Stadium.
Apparently, they needed players then and we were lucky to be part of it.
I actually forgot about my in-game name (ign) and team's name until I found out online.
It turned out that we didn't even have proper names!
I'm 06, in case you're wondering. In hindsight, I should've named myself better…
These may interest you:
The Day of The Gaming Tournament
There were a total of 15 teams participating in the tournament. We entered the gaming competition with 4 whole teams!
There were so many of us that when I looked back, my friends were right behind me.
As we've never played the PC version of PUBG before, we never really took the tournament seriously.
We were there for one thing and one thing only – to be paid for having fun!
Thinking back, we did seem unprofessional. We were talking when we shouldn't have and even got scolded for it.
Eventually, we stopped talking and entered our private discord channel and started to play.
I still remember the shocked face of the referee vividly.
The referee observed us struggling to log in to the game right before the tournament started. His mouth dropped when he found out we did not even have the game installed on Steam. 
Imagine the scene the referee saw when he asked us who did not have the PUBG game.
All 16 of us raised our hands.
You'll be speechless too!
As anyone would've expected, we ended up placing last. However, it's the memories that we gained that were fruitful. 
In case you're wondering, they did stick to their words and paid us for participating in the tournament.
Don't Be Afraid to Join a Gaming Competition
Although it may be daunting to play against professional or exceptional players, don't be afraid to try!
Everyone has to start somewhere.
You may join a gaming competition with friends or even pair up with strangers depending on the nature of the competition.
I recommend joining an amateur tournament first to gain the experience of facing other players competitively.
Of course, if you're being developed by gaming teams, this doesn't really apply to you.
Conclusion
I'm delighted to be offered the chance to feel like a pro player in a gaming competition. I made many good memories and this will serve as an interesting story I can tell to others.
Such opportunities do not come often.
To this day, I still jokingly tell my friends that I was once a pro player for PUBG. I entered a gaming competition as an amateur and I'm proud of it.
I still brag about how I managed to defeat several enemies during the competition without even playing the game before the tournament.
If you're considering whether to join a gaming competition or not, my advice for you is to go for it.
Have fun and make unforgettable memories!
We'd LOVE to Feature You!
Your experiences are highly valued by others.
You Deserve to Make Better Decisions.
Receive summaries of experiences & guides, from those who've been there, done that.
If you like our content, we'd appreciate it if you could follow us on our social platforms!
It'll bring us one step closer to equipping everyone with knowledge to make better decisions.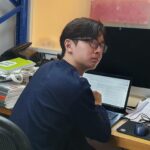 Wei Jun is an emerging writer. You can expect many different types of articles written by him. He does not stick to a specific type of writing style but you can expect many articles written in a different format with the sole purpose of making you enjoy reading the article written by him.