My Little Reading Nook
Hi everyone,
So firstly, I want to thank Jonas who kindly reached out to me when he was compiling people who wanted to contribute to a collective blog that he was doing.
This is long overdue but finally, it's going to be up.
When he first approached me, I thought I wanted to write about finding your direction in life and all.
But thereafter, I realised that it's way more complex. Hence, I decided to write about one of the sources in which we are able to find our direction in life – which is through books.
This is why books are important to us and why books shape life.
"What Books? Have You Heard of The Internet?"
This is an argument that's very popular for those who oppose the reading of books.
For this, I want to say that books can prove to be valuable given the overload of information that social media nowadays provides. It can be hard to differentiate fact from opinion.
Books, on the other hand, go through many rounds of vetting with editors before they are published. Thus, they are much more reliable and credible, especially books on academic topics.
The Romanticism of Books
Bookstores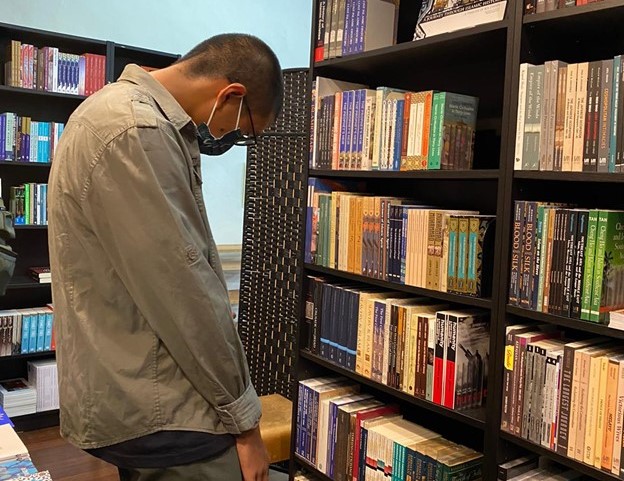 Myself browsing the books at Wardah Books, a local bookstore in Singapore.
Of course, part of the experience of being a reader is having the experience of going to a bookstore and browsing through the books available.
This can be quite a therapeutic experience, especially after a long day at work/school.
I personally love going to Kinokuniya because of their natural wood interiors, as well as local bookstores such as Wardah Books as they offer more niche book offerings.
If you plan to do this, set aside a few hours because you might end up enjoying the process too much.
The Books We Read – A Central Part of Our Identity
My small (but growing) collection of books.
Oftentimes, it's undeniable that the timeless lessons we get from books go on to influence the choices we make, and consequently, the direction we take in life.
"You are the people you meet and the books you read".
We almost don't have control over the people we meet, but we definitely do have control over the books we read.
So, leverage this and start reading books that will positively impact our lives.
"But, I Do Not Have Time to Read!"
Time and time again, we hear people that want to get into the habit of reading lament not having time to read because of their busy work schedules.
While there is some truth to this, it's worth reflecting where our free time outside of work is channelled towards.
Is it towards mindlessly scrolling through Instagram? Or perhaps watching dramas and sitcoms without end?
I must agree that it is a struggle to read especially in this age of hyper-stimulation and constant fragmentation of our concentration.
However, if we deem something valuable, we must be intentional about wanting to make that happen.
As Greg McKeown puts aptly in his book Essentialism: The Disciplined Pursuit of Less, "Being busy is the new social buzzword, but the real winners are those who make time for what matters."
"Okay, I'm convinced. How Do I Start?"
As with anything, the start is always the hardest.
My advice really is to just pick a book that piques your interest.
It can really be about anything – business, spirituality, fashion, travel – whatever rocks your boat.
Then to make it something you look forward to, pair the activity of reading with things you enjoy – it can be a cup of tea/coffee, some cookies, maybe some fairy lights lit – whatever that gets you in the mood to read.
And from there, just let the magic happen.
Final Notes – Why Books Shape Life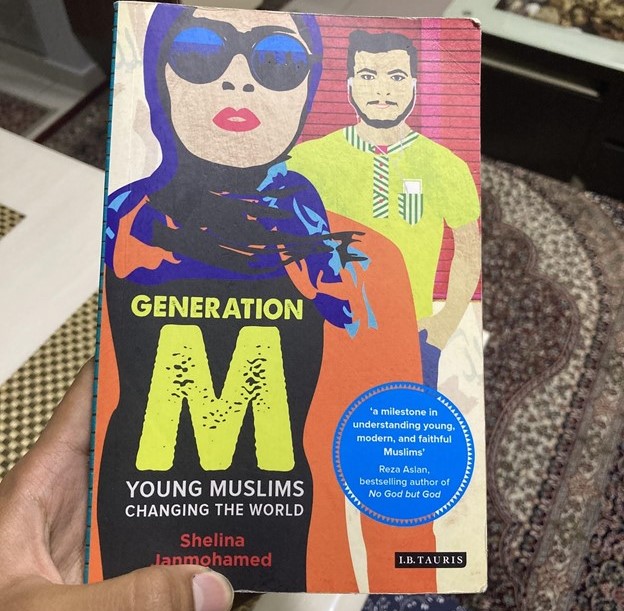 The book I'm currently reading is, "Generation M: Young Muslims Changing the World" by Shelina Janmohamed.
Reading, especially after long periods of the lack of it, can be daunting.
As such, this is a reminder not to be judgmental of yourself.
Everyone is at a different level of reading proficiency so never compare yourself to others.
Also, never judge the books you eventually pick up. These individual interests are the ones that make us who we are with our individual quirks and idiosyncrasies (behaviour that may seem peculiar to an individual).
Start reading, and may you start reaping the benefits.
We'd LOVE to Feature You!
Your experiences are highly valued by others.
You Deserve to Make Better Decisions.
Receive summaries of experiences & guides, from those who've been there, done that.
If you like our content, we'd appreciate it if you could follow us on our social platforms!
It'll bring us one step closer to equipping everyone with knowledge to make better decisions.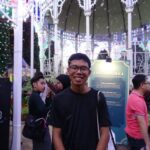 Amirul can be found at coffee shops, bookstores & clothing stores. Bonus if they intertwine tradition and modernity. He'll stay longer!