Running a Non-Profit Fundraising Campaign Through E-commerce During COVID-19
Here's my experience.
First off, I'll like to say a big thank you to Rarefyi for giving me an avenue on this platform to share about my experiences and thoughts.
Being the opinionated person I am, I can only say that these opportunities are hard to come by.
This is especially true with the COVID-19 pandemic where I have subconsciously adapted to the "new normal" of being perfectly lonely.
I'm someone who has not gotten used to the intangible human connection Zoom offers.
Hence, it has been an arduous time that has allowed me to reflect on myself and internalise my thoughts on what I should write about.
In this article, I'll share my experience of how I started a fundraising campaign through e-commerce, finding the right beneficiary, managing a team of strangers, and marketing the campaign.
Starting a Fundraiser with E-commerce Elements
It should be of no surprise that I would like to write about my most feel-good moments during the pandemic and some of the challenges I had to overcome.
I feel that this article would be of great use for those who would like to start a fundraiser someday.
With that being said, I would like to give a shout-out to the 10 other members who have embarked on this journey with me.
They dedicated their time and effort to create such a successful campaign even though there was much risk involved.
We didn't just want to start any fundraiser. We wanted to start something different. Something impactful.
Managing a Team of Strangers
With an affiliation to our Co-Curricular Activity (CCA) in school, we were able to assemble a team of 11 people of different backgrounds and thought processes.
It would be fair enough to say that no one had in mind what to expect and the inherent commitment needed to pull through.
The fact that we were complete strangers meant that creating a cohesive environment for productive work and continual progress at a fast pace seemed unimaginable.
The first step taken was to understand one another.
Other than bonding activities, we also did a personal SWOT (Strengths, Weaknesses, Opportunities and Threats) Analysis to achieve harmony within the team.
Business News Daily did an amazing article on how to do a personal SWOT Analysis if you are interested.
Delegating Tasks Effectively
After much deliberation, I decided to strategically split the group into procurement and marketing.
Equal efforts could be disseminated and the likelihood of miscommunications reduced.
I then appointed an overall in-charge (IC) for the Marketing Committee to bring forth another voice of direction to ensure that collaterals such as the website and social media would be accommodated.
With a relatively large team, the challenge was to make everyone socially integrated.
By splitting the team and delegating tasks, we were able to ensure that the efficiency of the project was at pace with the timeline we set for ourselves.
Reaching Out to Non-Profit Organisations
Choosing the right organisation is always tough.
There is a dime a dozen of organisations out there with varying charitable causes and objectives. Hence, it was crucial to find one that would resonate well with our target demographic (donors), which would naturally increase donations.
As the pandemic was at its peak during those days, we went with a non-profit organisation that supports people with a shortage of basic living necessities.
We chose Beyond Social Service Singapore.
Raising Funds Through E-Commerce
E-commerce may seem like a buzzword in today's digital world, but many people take it for granted as an instant gratification tool to buy whatever they wanted.
However, it isn't very far fetched to foresight a new generation of fully digital fundraisers leveraging this.
We wanted to prove to ourselves that as a team, we would be able to make a great impact.
Not only did we want to raise funds for the needy, but we also wanted our supporters to obtain functional products that they can use in their daily lives.
This created a new set of challenges such as the type of products we should sell.
We had to figure out what products would allow people to have an "Aha!" moment of realisation to really want to own the product rather than buy it for the sake of supporting the cause.
Ultimately, we settled on environmentally friendly household products.
It's like killing two birds with one stone:
Raise funds for the needy
Positively impact the environment
The last thing we want is to add to the overconsumption of goods.
Marketing will play a big role in the success of the fundraising campaign.
Marketing the Fundraising Campaign
This is our marketing video we made. Note: the campaign has already ended.
We pivoted our marketing strategy to take a more relatable approach, where we evoked empathy within our target segment.
We hoped that those whose lives were not severely impacted will not take their situation for granted and support the fundraiser if they have the means to do so.
Other than the video, we created posters and other collateral to promote the campaign. The imagery and portrayal of people in need will better persuade people to give back to society.
With every fundraiser, a Memorandum of Understanding (MOU) had to be signed to ensure accountability of profits as well as the representative of the team.
Conclusion
So there you have it, my experience of starting a non-profit fundraiser to give back to society! I hope that you learn a thing or two from my experience and story.
I was touched when I saw many people show empathy. We reached our goal quickly and managed to help many struggling families!
Throughout this journey, I've realised that the pandemic has affected our lifestyles and constrained us physically.
Being proactive in the community and giving back may seem impossible.
But that shouldn't stop you.
With the gathering of minds and willingness, we can achieve more when we allow ourselves to be optimistic and confident in our abilities.
Now that Singapore will be moving into Phase 2, I hope more people can try to push themselves and leave an impact on society.
We'd LOVE to Feature You!
Your experiences are highly valued by others.
You Deserve to Make Better Decisions.
Receive summaries of experiences & guides, from those who've been there, done that.
If you like our content, we'd appreciate it if you could follow us on our social platforms!
It'll bring us one step closer to equipping everyone with knowledge to make better decisions.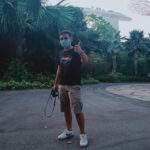 Daniel is constantly observing and searching out new experiences. He thrives in innovative environments and hopes to enable others to achieve their goals.