Punggol seems to be the talk of the town these days.
This town in the North-East region in Singapore will be getting newer facilities with the addition of One Punggol.
Northshore Plaza, the newest shopping mall with a seafront view, was launched fairly recently. Now, a new "One Punggol" is under construction.
Previously known as Punggol Town Hub, One Punggol aims to create a vibrant and energetic community that thrives through a sustainable environment.
When will One Punggol open?
One Punggol is expected to open mid-2022, barring no delays.
If you think Punggol has nothing more to offer, you'd be pleasantly surprised. Let's gear up for One Punggol's launch!
What to Expect From One Punggol?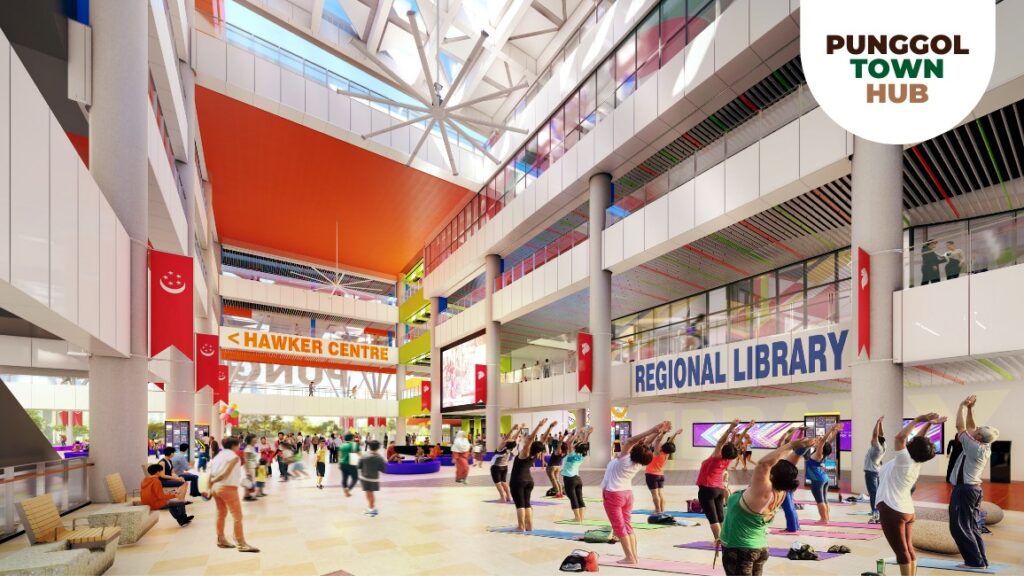 Image: Inside One Punggol
In short, here are One Punggol's key facilities to look forward to:
5-storey Punggol Regional Library
700-seat Hawker Centre
Child care & Senior care facilities
Indoor sports facilities
Multi-purpose hall
Rooftop garden & barbeque
One-stop Centre for government services
Culinary & Music studios
A brand new library has appeared in Punggol, and it's not your average library. Not only is it 5 storeys high, but it also has special collections for everyone, including people with disabilities.
Apart from the 5 Storey Punggol Regional Library hogging the limelight, people are also looking forward to the 700-seat Hawker Centre.
Yes, you heard me right. A new food place (30+ stalls) for Punggol residents!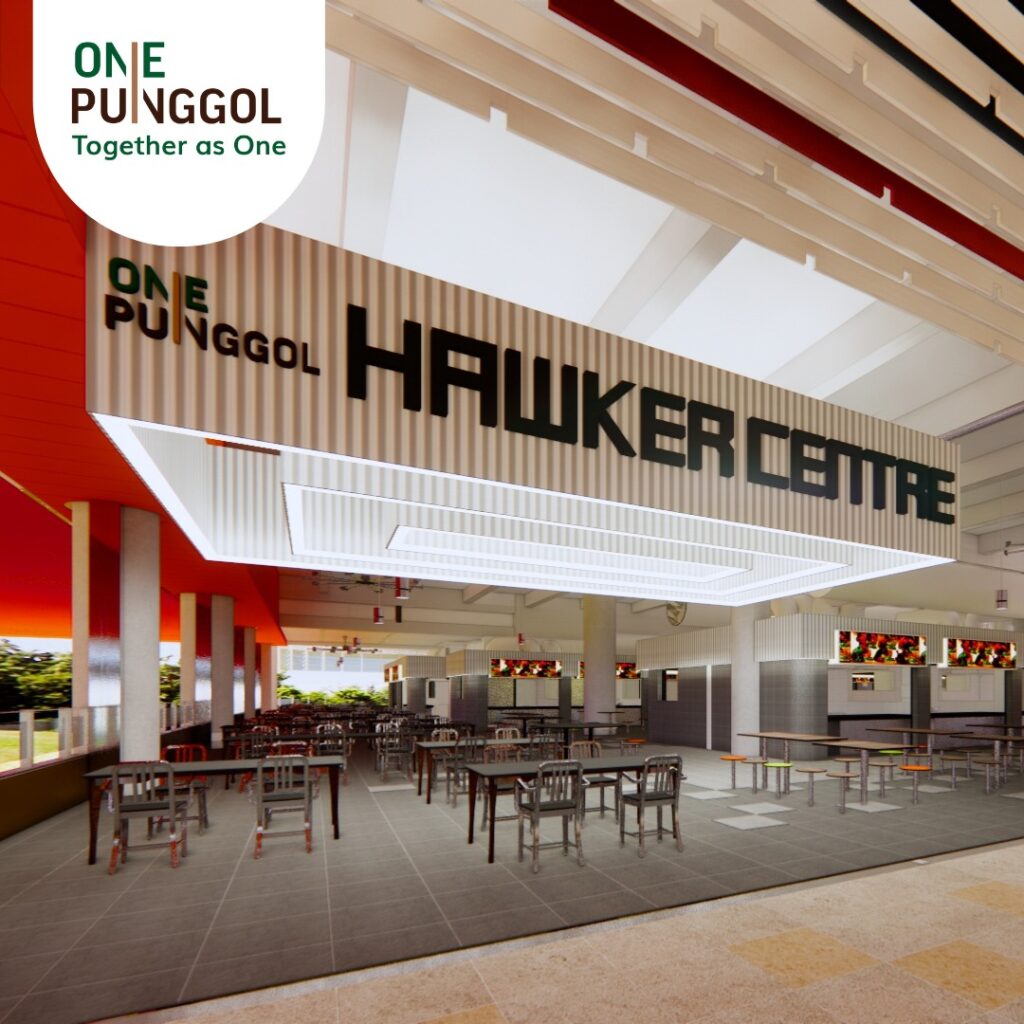 Image: One Punggol Hawker Centre
Moreover, this community hub provides child care and senior care facilities. Reportedly, the childcare facility provides around 500 pre-school places and the senior care facility has full-day care programs.
There'll also be a one-stop centre to access more than 200 government agency services.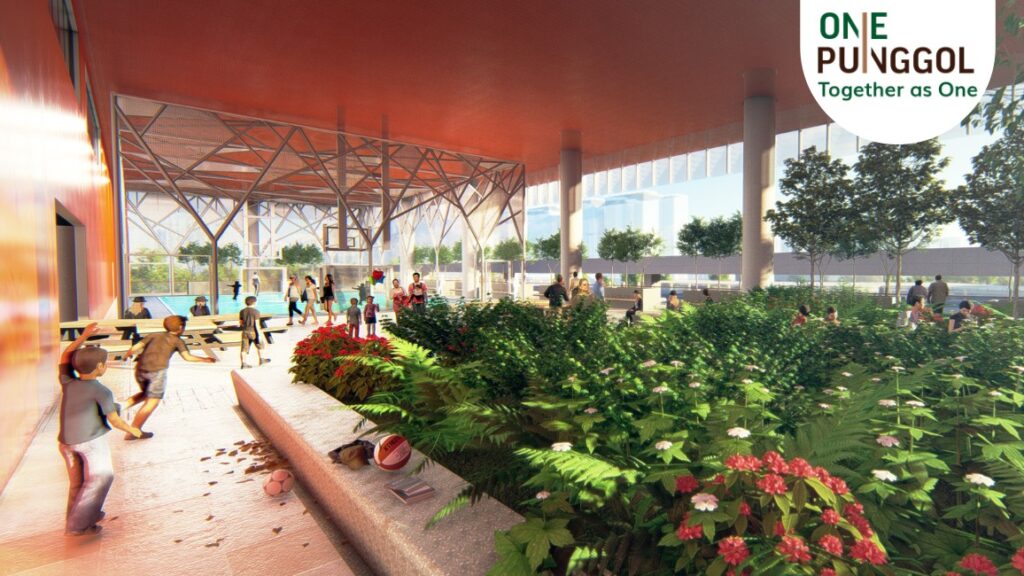 Image: One Punggol Indoor Sports Facilities
How can we forget the indoor sports facilities?
As quoted from The Straits Times; "The multi-purpose hall on the fifth floor has four badminton courts and 600 retractable seats for performances and ceremonies."
Additionally, One Punggol will include futsal and basketball courts as indoor sports facilities.
More lies at the top of One Punggol. Barbeque with your loved ones at the barbeque pits on the rooftop or immerse yourself in the community garden.
Other notable amenities include an HDB branch, KKH Department of Child Development, a Blood Collection Centre, Culinary and Music Studios, and a Kidney Dialysis Centre.
Directions/How to Get to One Punggol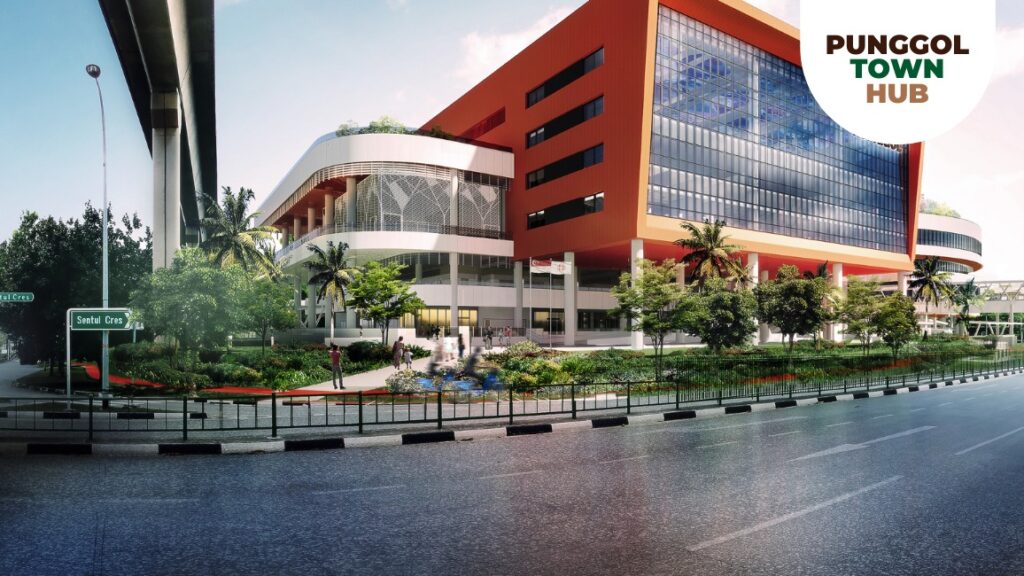 Image: One Punggol Outside View
Punggol Town Hub (One Punggol) lies in the heart of Punggol. It will be linked directly to Punggol MRT station, Sam Kee LRT Station, and Punggol Town Square.
One Punggol is just opposite Waterway Point and next to the upcoming Punggol Regional Sports Centre too!
Conclusion
What a good time to be living in Punggol!
There are so many facilities in construction and since Punggol is a young estate, you can expect more to be built in the future.
Personally, I can't wait to check out the 5 storey library in Punggol. Perhaps it'll be a new study spot?
Since One Punggol is so accessible, you'll definitely want to visit it if you are a resident of Punggol. I encourage you to read about the opening of Northshore Plaza I and II in Punggol if you haven't already!
We'd LOVE to Feature You!
Your experiences are highly valued by others.
You Deserve to Make Better Decisions.
Receive summaries of experiences & guides, from those who've been there, done that.
If you like our content, we'd appreciate it if you could follow us on our social platforms!
It'll bring us one step closer to equipping everyone with knowledge to make better decisions.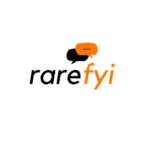 Rarefyi is a place where everyone can share their experiences, life stories, tips, mistakes, and advice. Share your story and get featured!