Image: Ngee Ann Polytechnic Annual Report 2019

Many of us are going to experience an internship at least once in our lives. What better than to be able to get some insights ASAP right?
I was studying at Ngee Ann Polytechnic and I had to go for my internship semester (where it'll be counted in our GPA) during the pandemic! 
Here's my school internship advice.
Choosing Your Internship: Self-Source, Overseas, School?
Your school should provide you with a list of companies you can choose to work with. The list they give contains the school's partners and you may not like what you get.
Honestly, at first, I wanted to go for an overseas internship, you know, like the one Global Entrepreneurial Internship Program (GEIP) provides?
Then, the covid-19 pandemic struck and all my preparations went down the drain. But to be able to qualify for GEIP, you have to at least hold a passing GPA of 2.5.
After which, you'd be called down for an interview with the GEIP staff. (Don't worry, they're really sweet. Just smile and feel comfortable and confident!)
I, however, didn't pass the first round of the interview. 🙁 I do think they were looking for people with not much experience in Business that year. Most people who barely had any experience got in that year. For this, you'd just have to be lucky!
After that, I tried self-sourcing for internships but I wasn't able to find a company in time. The companies have to be evaluated by the school, so if you're planning to self-source for an internship, be sure to start looking around and applying at least 1 semester beforehand!
School Internship Advice: During Your Internship
Smile and Seem Enthusiastic!
GIF: GIPHY
I know it sounds simple. "Smile and Wave!" What's so hard about that? Trust me, it gets hard!
If you get into a company that really does see you as 'cheap labour' with a toxic office environment, you'd definitely need to keep one thing in mind, "They are in control of my grades, I need to look enthusiastic."
Even if you hear that someone has a really bad temper, give them a chance. They might be really nice to you and teach you things the person you're shadowing won't teach you.
Work hard to be offered a position when your internship ends, that will be a plus point for your resume and grades even if you choose to not stay.
P.S. Make sure to share snacks and give greeting snacks. Sharing your snacks isn't seen as bribing, and also gives your relationship a good start. (I usually went for the ones sold at DonDon Donki.)
Be Careful – Dangers to Avoid During Internship
Y'know how novels and Dramas show that the working world is full of vicious competition? It's not to the Kdrama hair pulling extent but it's there.
So first of all, get to know the people you will be working with and set up a good relationship base with them! After that, even as you work, make sure to take pictures or screenshot the results. Send them to your supervisor to prove that you've done your tasks well.
Because, some people might access your hard work and delete everything. Either people or renewed technology the company is using. (The new system my company used swallowed many of my marketing campaigns after I spent hours on them. 눈_눈)
Image: Know Your Meme
Also, protect yourself from the 'Casting Couch'. It may seem far-fetched but it happens to both boys and girls. Do watch out for yourselves!
If someone feels weird or is inviting you over for drinks or a party, tell your parents, discuss with your teachers and tell your friends to pick you up at a designated time. In the situation that something does happen, don't think it's your fault, tell your teachers and consult the police.
Graded Reports and Presentations
In the middle of my school internship, I had an Interim Report. At the end, I had to complete a Final Internship Report. I had to detail what I learnt in the company, what the company culture was like, and give an introduction to the Company and my colleagues.
Keep a log journal entry every 2 hours. It may sound tedious, but when you are writing your reports, it will come in handy. The human brain, after all, can only hold so much memory throughout your busy working life.
Of course, if it is a slow day, you don't have to keep tabs every 2 hours. Once every person comes to talk to you will be fine. (Write down when talking about work. Gossip, sure, but the reports aren't looking at those!)
P.S. Do ask for a Recommendation Letter 2 months beforehand, even though your Supervisor might just ask you to write it and they sign it. Please don't write it yourself, it could be against the rules and it might be seen as cheating. Also, in terms of official documents, it might not be seen as valid (depending on the school).
Lunch With Supervisors
Have lunch with your Supervisors and Directing Managers if possible. This is a great time to hear about what they think of the Company's current headings and what they are planning to do.
You can also find out what habits they like in their employees, hence giving you the chance to get on their good side. Don't be shy, ask questions, this is the perfect time to ask questions and give advice on how the company can improve (or at least how the department can improve).
More Tips and My Experience
I know how working can be absolutely tiring on both the mind and body. Here are some things I do to cut my workload and relax during my free time!
During lunch break (I had 2 hours), I spent 45 minutes on food, 15 minutes pacing in the empty office and the rest of the hour napping.
Of course, you could squeeze in some work time here but you can't leave early either way so let's not. On weekends, I tend to not go out and just stay home. I will sleep in on Saturdays to replenish the sleep I lack from the busy week. After that, I'll do strength training because we definitely need a lot of that as interns.
Find Ways to Improve
Image: 愚木混株CDD20
At the end of every week or every 2 weeks, ask your supervisor what you can improve on. Make sure to keep notes on it and stick to them. You shouldn't just check the notes when your grades come out.
Remember their birthdays and special days, give them small tokens of gratitude, even a 'thank you' note is good!
These may interest you:
Keep Work and Your Personal Life Separate
Although some of you workaholics like doing work 24/7, you need a good work-life balance even as an intern okay? Separate your work life from your personal life.
By separating your work life and personal life, you will be able to take a rest and put your feet down when people ask you to continue past your work hours.
This will also help you emotionally, as you will be able to push away your personal emotions from the work environment and vice versa. If you're angry at someone from work, you won't rage on your loved ones by accident.
You definitely need to process your emotions. I process better when I write down my negative feelings and counter-argue with myself about what I'm grateful about before sleeping.
You, of course, could punch your pillow or read a book to process your emotions. Or maybe just messily smash your piano keys to let out your frustrations. As long as you do not sleep with negative emotions. They wear you down faster.
In Conclusion
Do your best at your internship because you don't want to get fired. Always keep a pleasant attitude, keep your working life separate from your private life.
Keep a log journal of your internship. And most importantly, protect yourself. If anyone says "Do this this this with me or them and I can give you blah blah blah in return". DO NOT DO IT. THAT'S ILLEGAL.
That concludes my school internship advice, from my own experiences from my internship semester. Thank you!
We'd LOVE to Feature You!
Your experiences are highly valued by others.
You Deserve to Make Better Decisions.
Receive summaries of experiences & guides, from those who've been there, done that.
If you like our content, we'd appreciate it if you could follow us on our social platforms!
It'll bring us one step closer to equipping everyone with knowledge to make better decisions.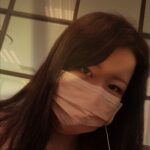 Tyra is a casual blogger who writes about life experiences and her hopes for the future. A big fan of Antoine de Saint-Exupéry's 'La Petit Prince'. Her favourite quote from the book is "All grown-ups were once children…but only few of them remember it." Looking forward is a part of life but one must not forget their past. A down to earth, self-proclaimed counsellor, writer and friend.