With so many events and promotional efforts by Google, more and more people have been using Google Pay.
What better time to create a detailed guide on setting up Google Pay?
This article will aid you in creating your Google Pay Account in Singapore, and show you how you can earn rewards and scratch cards.
You may use our code (bh77e5r) to earn a sweet referral bonus!
You'll need a PayNow Account in an eligible bank (such as DBS, UOB, OCBC, Standard Chartered etc.) to fully set up your Google Pay account.
Having a DBS PayLah! Account will come in handy in this guide.
Benefits of Using Google Pay
It's evident that Google Pay is popular worldwide, with over 100 million downloads on the Play Store itself.
The reasons for its popularity include a seamless user experience and attractive rewards.
On the app, navigation is easy and you can pay someone fairly easily.
Furthermore, Google Pay usually runs amazing events for you to win rewards.
You'll obtain a scratch card if you complete their offers such as paying a friend, referring them, or by paying businesses.
From my experience, the monetary amount received in scratch cards is transferred to your linked PayNow account almost immediately.
I find myself using Google Pay to pay back friends money, and occasionally ordering food.
Your Step-by-Step Guide to Setting up Google Pay [With Pictures]
1. Download Google Pay
Search "Google Pay" in the Play Store or App Store and download the app.
Once you've installed the application, find it and enter Google Pay.
Create an account with your Gmail and make sure your number and country code (e.g. +65) is correct.
2. Enter Referral Code
Now, you can enter a referral code to obtain additional rewards. (If you used this link, it'll be automatically applied)
Tap on the top-right icon to access your profile.
After seeing this page, tap on the top-right icon again.
Tap on Referral Code.
Make sure your referral code is applied. If not, you may input our code:
bh77e5r
You'll receive free money from Google Pay!
Moreover, you'll be supporting Rarefyi to continue making helpful guides.
You'll get the referral reward after you make your first payment of $10 or more.
A simple method is to pay your friends/family and ask them to pay you back.
3. Link Your PayNow to Receive Money
Go back to your profile page.
Tap to activate PayNow if not already active.
It will be your default receiving account, and any payments received will be credited to your PayNow account.
Google Pay doesn't allow screenshots on certain pages so I had to use another camera.
Select your bank to link PayNow.
Enter any One-Time Password (OTP) sent to you as a message.
It's not too late to register for a PayNow account if you haven't already. Simply go to your respective bank's digibank app and register!
4. Link Your Bank Account to Send Money
Return to your profile page.
Tap on the middle icon, "Send Money" to set up your payment method.
For this guide, I used PayLah! as the payment method as many Singaporeans have it.
However, feel free to use any of the other available options as a payment method.
Check out our article on "How to Set up a DBS PayLah! Account" if you don't have a PayLah! Account and want to create one.
You'll also be able to receive referral rewards.
Remember, do not close either Google Pay or PayLah! tab during the process. Tap on continue and you should receive a notification.
Press on the notification by DBS PayLah!.
Log in with your credentials and proceed to link your PayLah! account to your Google Pay.
Once you're done, go back to the Google Pay app and complete the final verification.
5. Send Money to Your Friends!
Congratulations, you've successfully set up your Google Pay account!
Now, you can send $10 or more to your friends/family and receive the referral reward and scratch cards.
Dealing With Issues
PayLah! Error
If you're faced with the above error, close all your tabs, clear your cache and try again after a while.
Password Issues
The default password Google made for you is your lock screen password.
You may try other passwords if it doesn't work.
Your problem could be more complicated.
If all else fails, contact Google Pay and tell them about your issue.
Conclusion
I use Google Pay frequently.
The scratch card system is a good initiative to retain users. Oftentimes, scratch cards will give me cashback.
If you're paying friends/businesses over $10 regularly, why not get cashback for it? You'll be surprised how much it adds up.
You may want to learn how to set up a DBS PayLah! account if you haven't already!
Thank you for reading this guide!
We'd LOVE to Feature You!
Your experiences are highly valued by others.
You Deserve to Make Better Decisions.
Receive summaries of experiences & guides, from those who've been there, done that.
If you like our content, we'd appreciate it if you could follow us on our social platforms!
It'll bring us one step closer to equipping everyone with knowledge to make better decisions.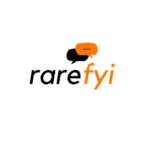 Rarefyi is a place where everyone can share their experiences, life stories, tips, mistakes, and advice. Share your story and get featured!