Recently, my parents asked me to help them set up their DBS PayLah! account.
PayLah! is a mobile application by DBS/POSB bank. It allows easy payments and sending of money to friends.
Then it hit me – why not write a step-by-step article on how to set up PayLah! at the same time?
I hope to help those seeking to open a PayLah! account by themselves.
Hence, this article will be a quick and easy to follow guide on setting up your PayLah! Account.
You'll also be able to earn a referral reward by inputting our referral code! (JONZNY269)
Do note that you'll need a DBS/POSB digital bank (digibank) account to set up PayLah!
Why Use PayLah?
PayLah! is a digital payment platform used widely in Singapore.
With an increase in government initiatives, there's been a rise in the adoption of digital payments.
More and more people are using PayLah! as it facilitates easy payment and you can even earn rewards.
It may also be used in conjunction with Google Pay.
Furthermore, it's completely free!
Your Step-by-Step Guide to Setting up DBS PayLah! [With Pictures]
1. Download PayLah!
Search "dbs paylah" in the Play Store if you are using android or App Store if you are using Apple.
Make sure that you are downloading the correct app – The one with over a million downloads.
2. Enter the App
Once you've installed the PayLah! App, find it on your homepage and enter the App.
Press on 'Register' to create a new PayLah! Account.
3. Key in DBS/POSB Digibank Details
This is the User ID and Pin number you use to access your DBS/POSB Digibank account.
4. Input OTP Sent to You
A One-Time-Password (OTP) will be sent to you shortly.
Check and refresh your SMS messages.
If no OTP was received, click 'RESEND SMS OTP' after a few minutes.
There may be delays sometimes.
5. Select Bank Account to Link
Next, select the account you wish PayLah! to deduct from, for any transactions.
6. Create Account Details
Create a nickname and password for your PayLah! account. Key in your phone number accordingly.
Your password has to be at least 6 characters long, up to a maximum of 16 characters.
It must contain alphabets and/or numbers only.
Special characters (e.g. @/#/!/.+ etc.) are not allowed.
An example of an acceptable password would be "test2021".
Don't forget your password!
7. Enter Referral Code
You'll be prompted to key in a Referral code after pressing next.
Click 'Yes', copy and paste the following code:
JONZNY269
You'll receive free money from DBS PayLah!
Moreover, you'll be supporting Rarefyi to continue making helpful guides.
During the time of setting up the PayLah! account (May 2021), the referral reward was $5.
$5 will be credited to your account immediately after you've successfully completed registration.
The amount you will receive depends on DBS. If there's a promotion event, the amount could be higher.
They could also remove the referral rewards altogether.
You can check their website to see the amount you'll get.
8. All Done!
Congratulations! You have successfully set up your PayLah! account.
You may skip or get a short tour of the app.
A new feature is easily switching between PayLah! and DBS digibank. (located at the top right of the app)
To see your payment and transaction history, click on 'History' at the bottom.
Click 'Pay' to send money to your contacts
'Scan' to scan a QR code to pay someone or a merchant when you buy something from them.
Check the 'Rewards' tab located at the bottom to see if there are any ongoing promotions or exclusive deals that catch your eye.
Conclusion
Personally, I use DBS PayLah! and I love the app. I never had major issues with it.
I usually use PayLah! to easily pay my friends back after a meal.
You may consider using the auto-debit feature if you don't want to keep topping up from your DBS/POSB account every time.
The auto-debit feature can be found under More > Manage Wallet > Enable Auto Debit.
I've also been using Google Pay.
Check out our article on "How to Set Up Google Pay" and get rewarded as well!
I hope that you've managed to set up your PayLah! account.
If you face any issues, you may contact DBS Bank directly. Their contact details can be found here.
We'd LOVE to Feature You!
Your experiences are highly valued by others.
You Deserve to Make Better Decisions.
Receive summaries of experiences & guides, from those who've been there, done that.
If you like our content, we'd appreciate it if you could follow us on our social platforms!
It'll bring us one step closer to equipping everyone with knowledge to make better decisions.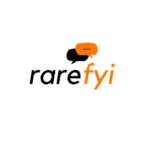 Rarefyi is a place where everyone can share their experiences, life stories, tips, mistakes, and advice. Share your story and get featured!