Part 2 of how to create a website/blog is here! I hope that you appreciate this sort-of step-by-step guide to setting up a website/blog.
We're at the pre-launch phase, and making good progress. I'm currently fulfilling my military duties in the Singapore Army while working on Rarefyi.
In Part 1 of our Creating a Blog/Website Journey Series, we turned our ideas into an actionable pitch deck and thought of our brand name. I highly recommend you to check out Part 1 first, to see how it all began.
Part 2 will be about communicating our brand to others, through finding our brand identity. At the same time, further researching on ways to bring our platform to life.
My vision of a platform that will encourage more people to share their experiences is becoming clearer.
Let's continue our journey of creating a successful website/blog together!
Month 2: Finding Your Brand Identity
In the month of February, I continued to touch up on my actionable pitch deck stated in part 1. However, my main focus this month is on my brand identity.
Image: Google's first email after creating Gmail account
I started by creating an email account for Rarefyi, with Gmail. Your email address doesn't need to be perfect. It could be something like "contact.brandname@gmail.com" or "hello.brandname@gmail.com" etc. I used Gmail because I did not have a business email then.
Creating an email account was the first thing I did because you need an email address to create any other social media accounts such as Instagram and Facebook.
I wanted to quickly "Chope" (Singapore slang, means reserve) my brand username in all important social media channels before it was taken.
I did not post any content after creating the accounts. All I did was fill up my bio and upload my profile and cover pictures.
Unfortunately, my Twitter handle was already taken and I had to settle for @rarefyidotcom.
These were the social media channels I created in February:
I would appreciate it if you could follow us – only if you fancy the content!
Creating My Brand Identity
Tagline and Brand Description
Think of your tagline as a short phrase that captures the essence of your brand.
The brand description is your brand's bio that quickly informs visitors what you are all about.
I read a book called "Start With Why" by Simon Sinek and it helped me formulate parts of my brand identity. Why you started your blog/platform, what you believe in, will come in handy here.
Image: Rarefyi's current brand description (Facebook)
My previous tagline was "Collective Experiences For Your Endeavours" and my description was different. It goes to show that your brand identity will continue to evolve as you grow!
Brand Logo and Cover Images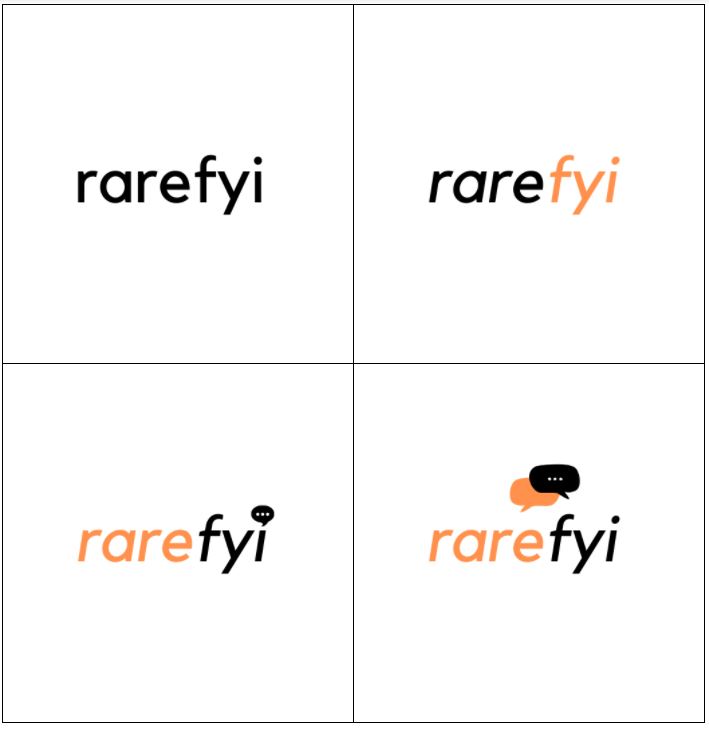 Image: Rarefyi Logo Progression
Designing a Logo was the next step. I'm no designer, nor do I have any designing software. But that didn't stop me, nor should it stop you from creating a nice-looking logo.
I designed a simple logo with Canva for free. It's easy to use and the end result is pretty decent. I also use Canva to design many collaterals – from social media cover banners to Instagram posts.

Image: Rarefyi's Cover Image
Since the whole goal of my platform is to get more people to share their experiences and life stories, my cover design was centred around that concept.
Copywriting Webpages
Additionally, I started working on Rarefyi's Writer's Guidelines and About Us page in a word document.
These were essential pages to get my platform running.
The Writer's Guidelines was prepared to serve as a reference for writers looking to share their experiences on our platform. The webpage includes tips and content ideas for Rarefyi-ans.
Research
Ahh…Research. The boring yet important part that we should all not neglect.
Previously, I did not know how websites worked. Naive me thought that a website magically appears after you buy a domain name. I could never have been more wrong.
I spent countless hours searching the web for hosting comparisons, watching videos on how to set up a website, and many more.
It turns out you need two main things for a website to run:
1. Domain Name
2. Web Hosting
A domain name is basically your brand name that people will search on the website address bar. (Mine's rarefyi.com)
Web Hosting is the server that your website will run on (Like a house!). It'll help make your website accessible on the World Wide Web. Without your domain name or hosting, you won't be able to create a website/blog. (Unless you're using sites like Blogger to publish your content)
I'll actually show my purchase of Rarefyi's domain name and hosting on the next part of this series!
These may interest you:
Conclusion
This month was focused on building and finding my brand identity and further research on how to create a website/blog with WordPress.
This is part 2 of my experiences of starting a website and blog. I'm excited about what's to come!
The next part of my journey of creating a website/blog will be about setting up my domain name and hosting.
Be sure to follow us on Instagram, Facebook, LinkedIn, and Telegram to not miss any updates!
As always, let's keep learning and growing together!
We'd LOVE to Feature You!
Your experiences are highly valued by others.
You Deserve to Make Better Decisions.
Receive summaries of experiences & guides, from those who've been there, done that.
If you like our content, we'd appreciate it if you could follow us on our social platforms!
It'll bring us one step closer to equipping everyone with knowledge to make better decisions.